Prefabricated Light Steel Structure Construction Factory Workshop Godown Building
Product Detail
Product Tags
Introduction of  Prefabricated Light Steel Structure Construction Factory Workshop Godown Building
Steel Construction for Industry have been used in many fields of industry. Projects of industrial building steel structure undertaken involve shipbuilding, power plant, mechanical industry, electric equipment, medical manufacturer, chemical industry, communications, construction material plant, aircraft industry, optical instrument, commerce & trade Logistics etc.
Product Specification of Prefabricated Light Steel Structure Construction Factory Workshop Godown Building

Q355 Q345 Q235 Q355B Q345B Q235B

Beam & Column:

Welded or Hot rolled H-section

Purlin:

Hot Dipped Galvanized C Z Purlin

Bolt Accessories:

Foundation bolt & High -Strength Bolts & General Bolt

Wall & Roof:

EPS /Glass Wool/Rock Wool /PU Sandwich Panel Or Corrugated Steel Sheet

Door:

Sliding Sandwich Panel Door / Rolling Metal Door

Window

Aluminiumn Alloy Window / PVC Window

Surface

Hot dip galvanized or painted

Other

Semi-transparent Skylight belts,Ventilators,Downpipe and Gutter ,Crane 5MT, 10MT, 15MT

1) Customized design is welcomed.

2) In order to give you an exactly quotation and drawings, please let us know the building length, width, eave height and local
weather. We will quote for you promptly.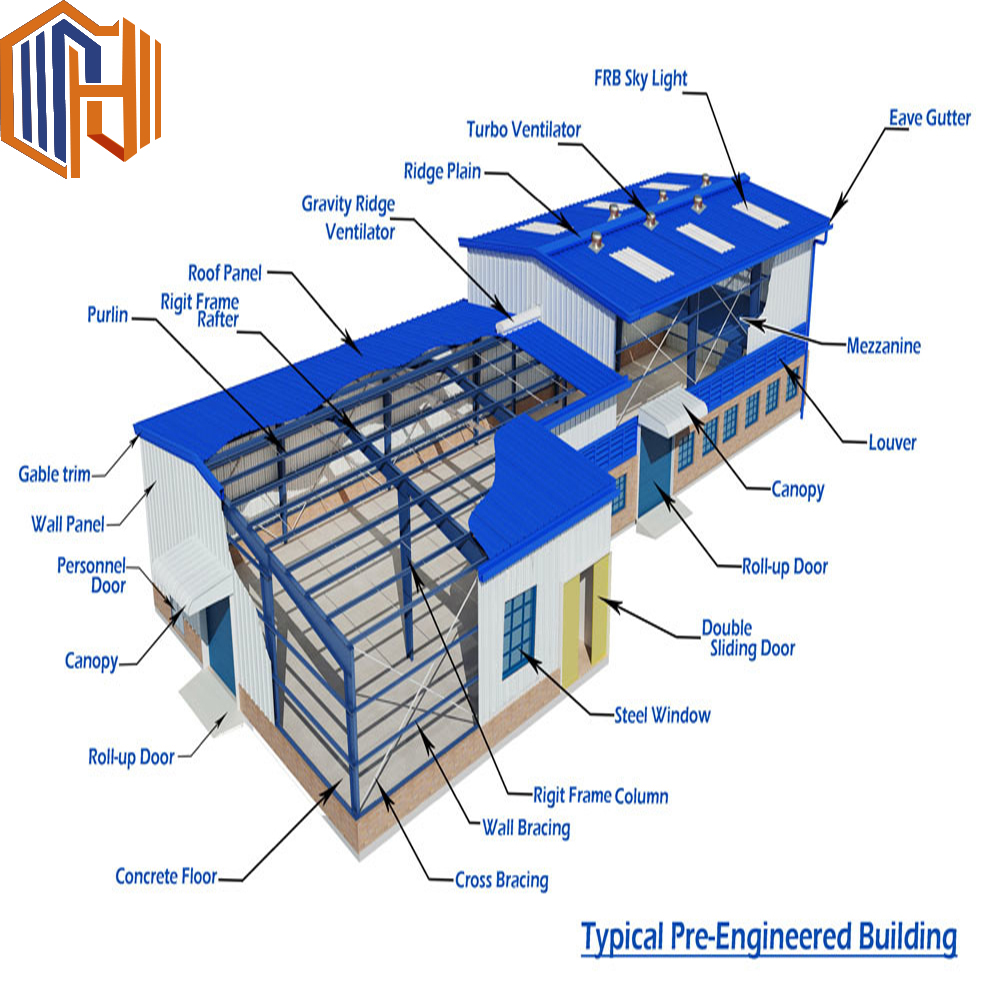 Steel solution for industrial includes the R&D, design, manufacture, engineering, service support of both light and heavy steel structure building projects mainly based on industrial building.
Design Capability 
With help of modern designing softwares such as AutoCAD, PKPM,3D3S, SAP2000, TSSD, Tekla Structures (X steel), 3DS MAX we provide full designing service to all customers.
Advantage of Prefabricated Light Steel Structure Construction Factory Workshop Godown Building
Compared with other constructions,Prefabricated Light Steel Structure Construction Factory Workshop Godown Building has advantages in use, design, construction and comprehensive economy, low cost, and can be moved at any time.
1.Steel structure residences can better meet the requirements of flexible partitioning of large bays in buildings than traditional
buildings. By reducing the cross-sectional area of columns and using lightweight wall panels, the area utilization rate can be
increased, and the effective indoor area can be increased by about 6 %.
2.Good energy-saving effect. The wall adopts light-weight energy-saving standardized C-shaped steel, square steel, and sandwich
panel, which has good thermal insulation performance and good earthquake resistance. Energy saving by 50%.
3.The use of steel structure system in residential buildings can give full play to the good ductility of steel structure,strong
plastic deformation ability, excellent seismic and wind resistance, and greatly improve the safety and reliability of residences.
Especially in the event of an earthquake or typhoon disaster, the steel structure can avoid the collapse of the building.
4.The total weight of the building is light, and the weight of the steel structure residential system is light, about half of that of the concrete structure, which can greatly reduce the basic cost.
 5.The construction speed is fast, and the construction period is at least one-third shorter than the traditional housing system.A 1,000 square meter building only needs 20 days and five workers can complete the construction.
 6.Good environmental protection effect. The steel structure house construction greatly reduces the amount of sand, stone, and ash. The materials used are mainly green, 100% recycled or degraded materials. When the building is demolished, most of thematerials can be reused or degraded without causing garbage .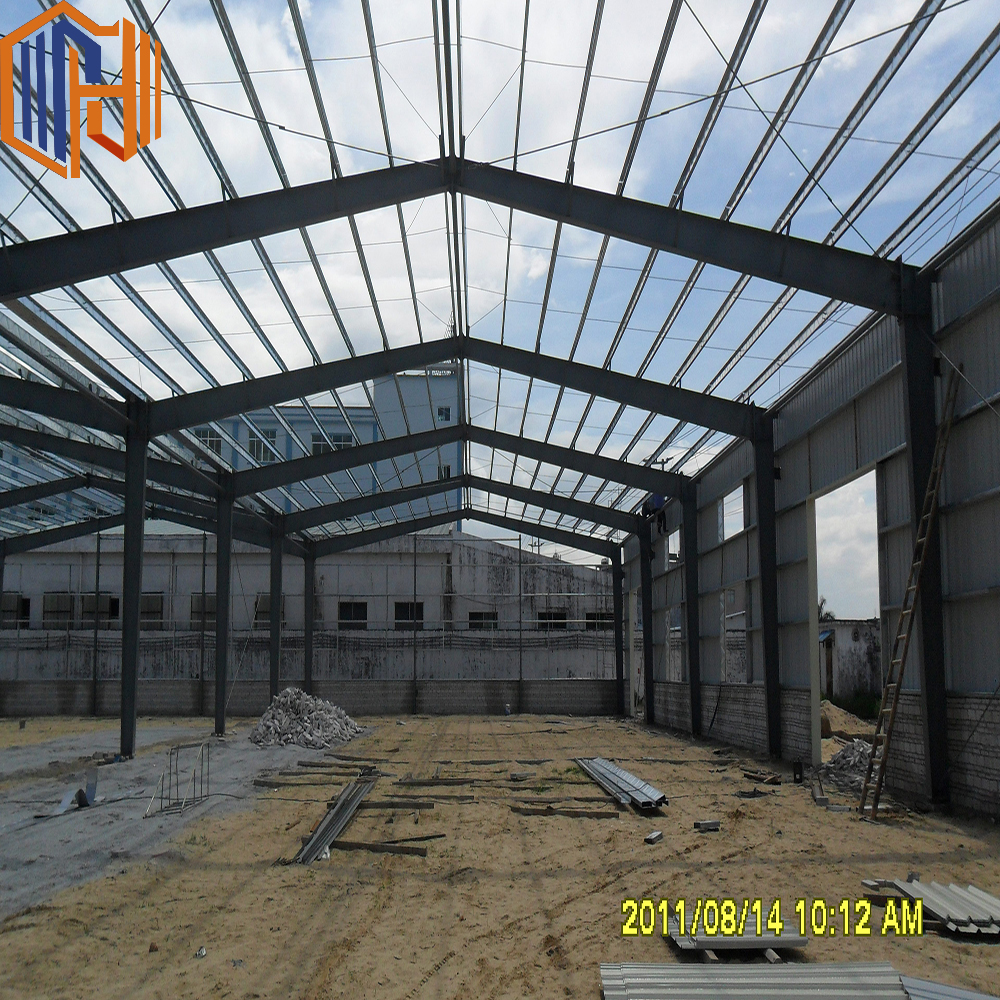 ---
---
Write your message here and send it to us