Prefabricated Competitive Steel Structure Frame Building
Product Detail
Product Tags
1、 Application status of steel structure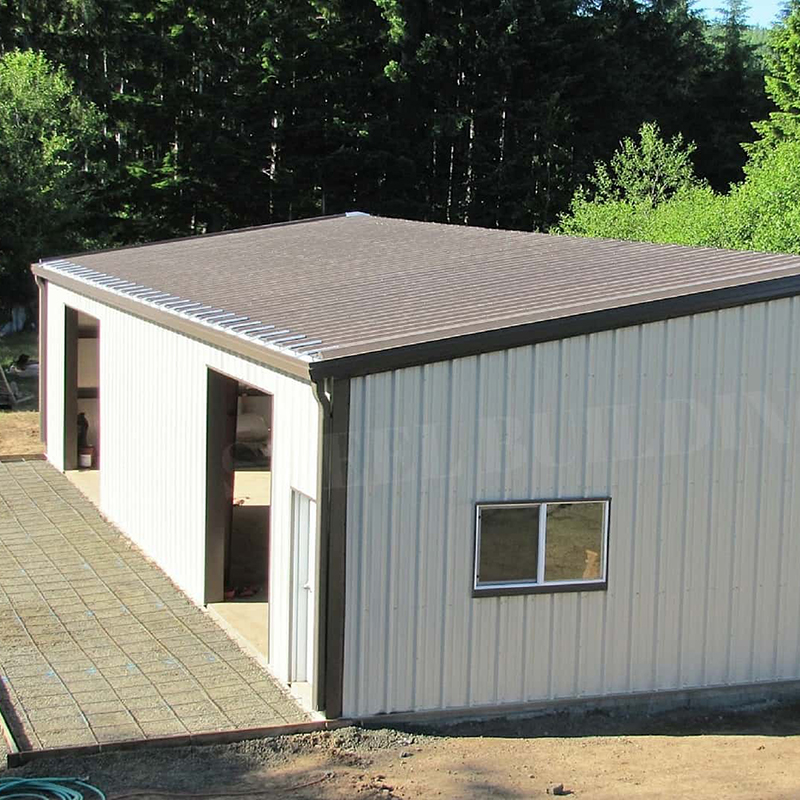 1.High rise heavy steel structure 
High rise steel structure building is often regarded as a city landmark.Since the 1980s, more than 100 high-rise steel structures have been built or under construction, with a total area of about 8 million square meters and a steel consumption of more than 800000 tons.
There are more than ten high-rise steel structures under construction and newly built in Beijing and Shanghai.Such as: Shanghai Center Tower (in construction, 632 meters), Shanghai World Financial Center (101 stories, 492 meters high, 65 thousand tons of steel); Beijing TV Center (building area 183 thousand, 41 height, 227.05m, 38 thousand tons of steel); China World Trade Center Center three (building area 540 thousand, height 330m); CCTV new building (building area 50 thousand, height 234m, 128 thousand tons of steel).There are 2-3 million square meters of high-rise steel structure construction in China every year, and the steel consumption is about 450000 tons.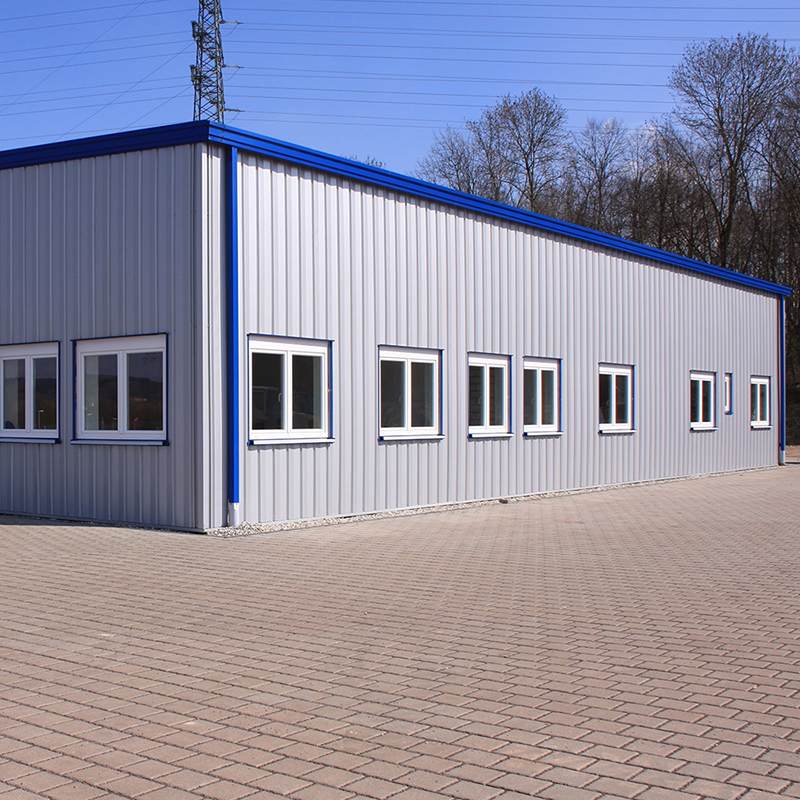 2.Large span and space steel structure 
In recent years, the space structure represented by grid structure and reticulated shell continues to develop in a large number, which is not only used in civil buildings, but also used in industrial workshops, hangars, terminal buildings, gymnasiums, exhibition centers, Grand Theater, museums, etc.Industrial plants with large steel structure consumption, such as Caofeidian steel base and Shanghai Jiangnan Shipbuilding Base, are representative stadiums and stadiums built in cities such as the 2008 Beijing Olympic Games National Stadium (Stadium), 2010 Shanghai World Expo (steel structure consumption of more than 300000 tons), 2010 Asian Games (Guangzhou), Jinan National games, Shenzhen Universiade and Nanyang National Farmers' games.According to the statistics of spatial structure branch of China Steel Structure Association, the production of space truss and lattice shell has been in a steady state in recent years, with 1500 sets per year, about 2.5 million square meters, and about 70000 tons of steel. The steel used for steel structure presents the characteristics of various varieties, miscellaneous specifications, large consumption and high strength. The main varieties are Q235C, Q345C, 390d (for underground embedded piles), q345gj, Q420, Q460, etc.
With the further research and development of cable and membrane tension structure and the popularization of engineering application.Prestressed spatial structures have been applied.A large number of new steel structure buildings and structures are emerging, such as Hangzhou Leifeng Tower, Hainan Millennium Tower, Guangzhou new TV Tower (610m high, steel consumption of 40000 tons) and membrane structure of Kunming World Expo Garden Art Plaza.At present, suspension cable and membrane structure are in the development stage, and the amount is not large. There are many membrane structure engineering companies in China, which undertake the design and construction of many stadiums, airports, parks and street landscapes.At present, the high and middle diaphragm materials still need to be imported (such as PTFE, ETFE).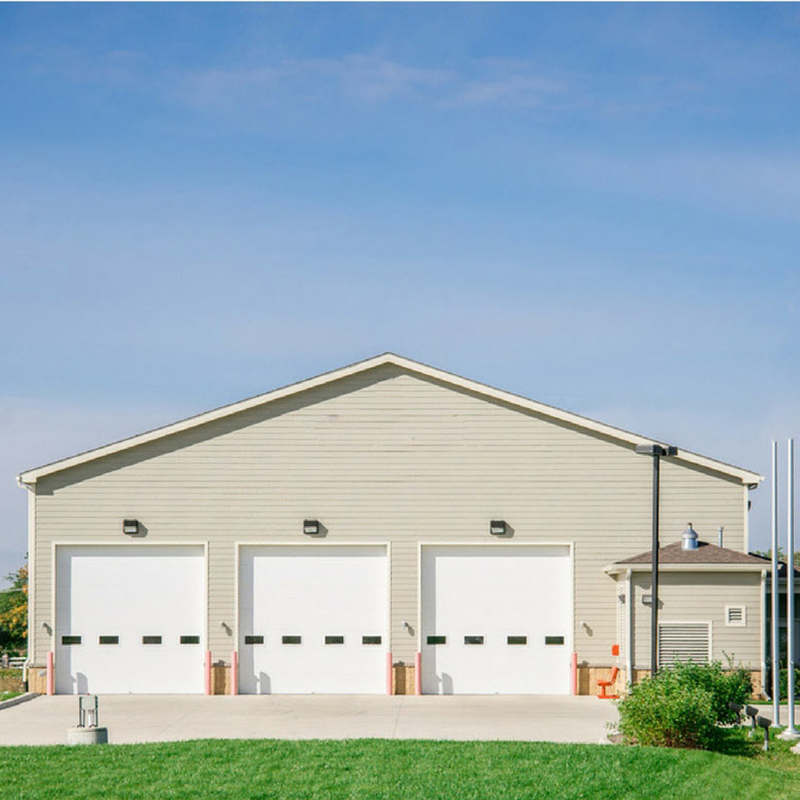 3.Light steel structure
Compared with heavy steel structure, light steel structure has portal frame, arched corrugated steel roof structure and so on. It is mainly used in light industrial plant cotton and grain warehouse, wharf and bonded area warehouse, agricultural products, building materials, furniture and other trading markets, stadiums, exhibition halls, activity houses, storey adding buildings, etc.The steel consumption is generally about 30-40kg / m2 (excluding the amount of reinforcement).Each year, 8 million square meters of new light steel buildings are built and about 200000 tons of steel are used.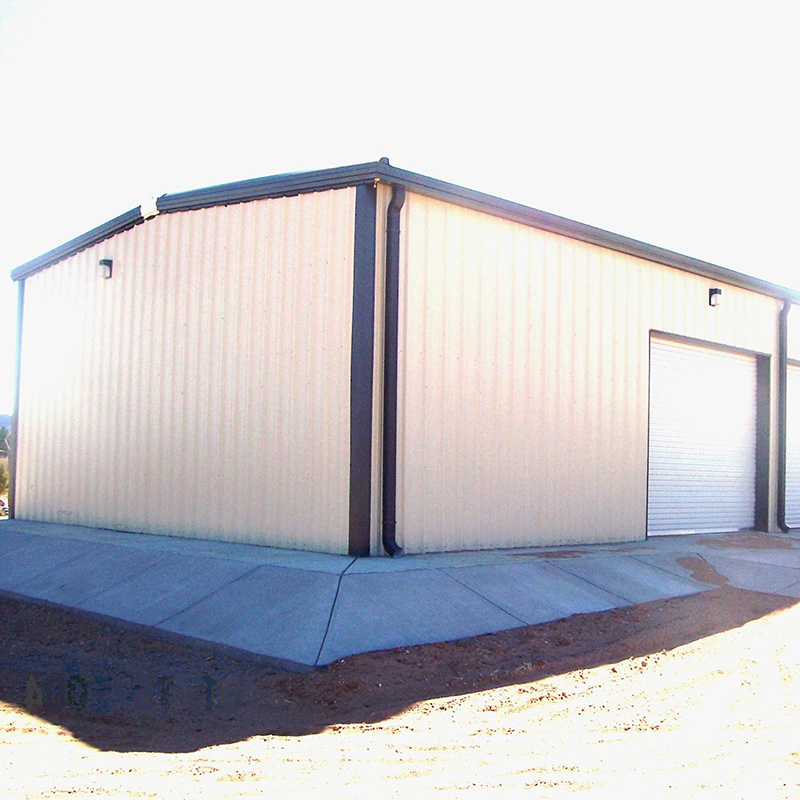 4.Steel concrete composite structure
The steel-concrete composite structure is a reasonable combination of the advantages of steel and concrete. It not only has excellent static and dynamic performance, but also can save a lot of steel, reduce the project cost and speed up the construction progress, with less environmental pollution, which is in line with the development direction of building structure in China.It has been widely used in metallurgy, shipbuilding, electric power, transportation and other sectors of the building, and with a rapid momentum into the bridge engineering and high-rise and super high-rise buildings.
 In terms of high-rise buildings, Shenzhen Saige Plaza building, which is 291.6m high, is the highest steel-concrete composite structure in the world.More than 40 high-rise buildings with composite structure have been built in China.More than 300 composite arch bridges have been built.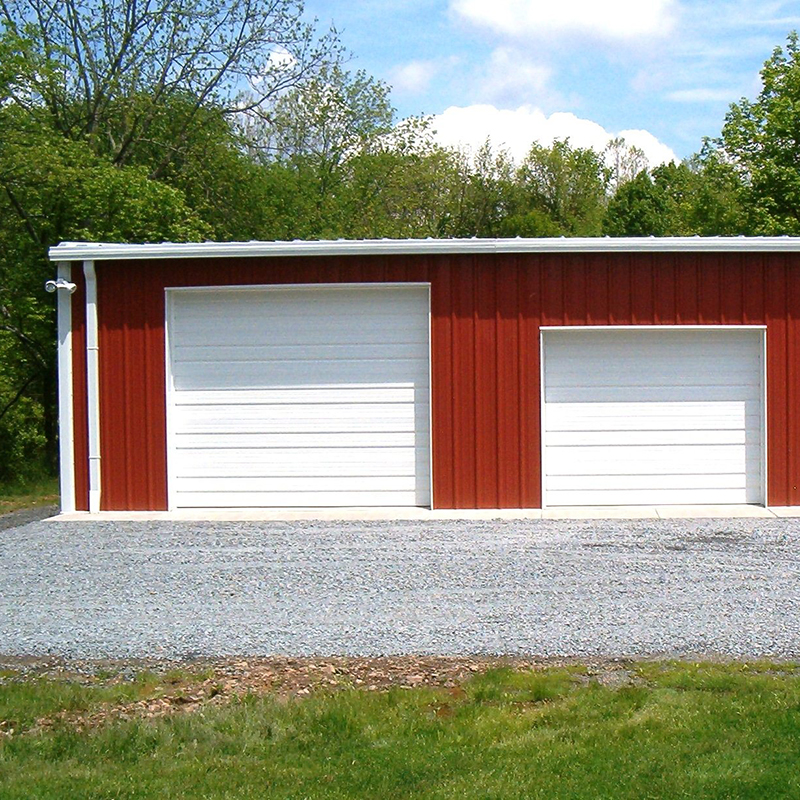 5.Steel structure residence
The weight of the house built with steel structure is about 1 / 2 of that of reinforced concrete residence, which can meet the demand of large space of residence, and the usable area is about 4% higher than that of reinforced concrete residence.Steel can be recycled, construction and demolition of less environmental pollution, in line with the national policy to promote the industrialization of residential development of energy-saving and Land-saving Housing.
At present, China is the largest construction market, with an average annual housing construction area of about 2 billion square meters (the housing construction area reached 3.2 billion square meters in 2009), of which steel structure accounts for about 2-3%, most of which are reinforced concrete structure and brick concrete structure, and a small number of wood structure, masonry structure and adobe house.The same is true of nearly 800 million square meters per year of urban residential buildings.Steel structure construction accounts for less than 5% of the whole construction industry in China, but more than 50% in developed countries. The potential development space of residential steel structure is very large.At present, pilot demonstration projects of low rise, multi-storey and high-rise steel structure residential buildings have been built in Beijing, Shanghai, Tianjin, Hebei, Wuhan, Qingdao and other places. More than 5 million square meters of steel have been built, and the steel consumption is about 200000 tons.Baosteel has invested a lot of funds and researchers in steel structure housing industrialization. It has designed and constructed several steel structure demonstration housing projects in Wuhan, Shenyang and other places. In 2007, it completed the steel structure demonstration residential project – Saibo Park Economic and applicable housing community in Hanyang District of Wuhan, which has met the technical requirements of "international steel project for civil buildings" by the World Steel Association.In addition, Baosteel has completed a pilot project on the utilization of prefabricated house materials for more than 600000 sets of prefabricated houses provided to Sichuan earthquake stricken areas as transitional resettlement houses.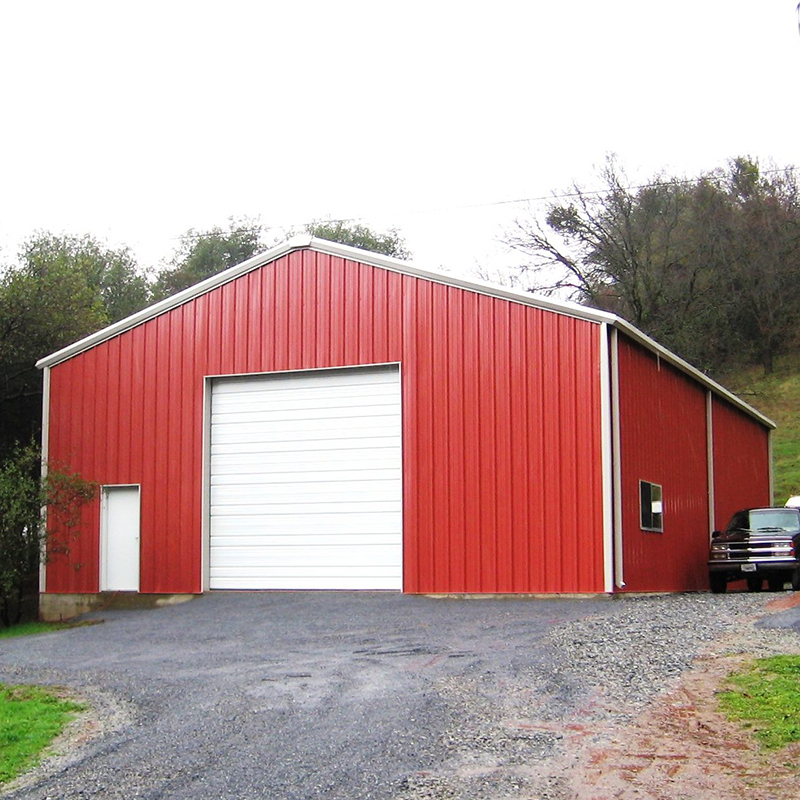 6.Bridge steel structure 
Major cities take the construction of transportation infrastructure such as bridges as an important foundation for economic development.Cable stayed bridges with more steel structures are used, mainly in steel boxes, cables, pylons and other parts. Super large bridges over 600 meters are steel structure bridges. In the first three years of the eleventh five year plan, an average of 30000 bridges per year will be built, with an average annual steel consumption of 13 million tons.According to statistics, 3480 steel structure bridges can be used in the construction of highway concrete bridges, and the steel consumption can be increased by 5.46 million tons.By the end of 2008, less than 1% of the 590000 bridges in China were steel structure bridges.Compared with the 600000 bridges in the United States, 33% are steel structure bridges, and 41% are steel structure bridges in Japan.The first all steel pylon bridge in China is Nanjing No.3 Bridge, and the steel consumption for the tower alone is 14400 tons. Hong Kong stonecutters bridge (1018m long) and Sutong Yangtze River Bridge (1088m long) occupy the top two of the world's largest cable-stayed bridges. By 2015, China will build five cross-strait bridges with a total steel consumption of 6.25 million tons.
2、 Present situation of structural steel
1.Steel structure output of various regions 
The order of steel structure output from large to small is Zhejiang, Shanghai, Anhui, Shandong, Jiangsu, Hubei, Guangdong, Sichuan, Beijing, etc.Shanghai and Zhejiang account for about 20% of the total.
2.Consumption of steel varieties and consumption 
2009 The annual consumption of steel plate accounts for 64%, followed by hot-rolled section steel accounting for 15%, steel pipe 10%, cold-formed steel and other varieties are less than 10%.
2009 Annual steel consumption (10000 tons) 
Steel plate hot rolled section steel cold formed steel pipe others 
734.9   171.8     62  114.6  68.6
3.Strength grade of consumed steel 
Q345 accounts for 53% of the total steel consumption, Q235 accounts for 35% and Q390 accounts for 7%. Q420 and Q460 are less used
Steel strength Q235 Q345 Q390 Q420 Q460
The dosage was 730.857.471.330.4200.4
4.General application status of steel structure in the field of building and housing
According to the survey and statistics of Steel Structure Association on key enterprises of steel structure in 2009, the steel structure of building (workshop, multi-storey and public building) is 5.815 million tons, accounting for 54% of the application proportion. It shows that housing construction is the main application field of steel structure components.The following are 2.468 million tons of non-standard steel structure, 957 thousand tons of bridges, 800 thousand tons of others, and 721 thousand tons of tower and mast.Among them, 2.902 million tons of building steel structure was applied in the first place, accounting for 49%. The application of steel structure in public building, high-rise steel structure and multi-storey steel structure accounted for 21%, 17% and 13% respectively.
5.Main processing and manufacturing enterprises
At present, there are about 10000 enterprises engaged in steel structure manufacturing and processing in China, but only 4000-5000 enterprises have fixed production sites and a certain scale. 
At present, Shanghai Zhenhua heavy industry (Group) Co., Ltd., the largest equipment manufacturing enterprise, produced 1.2 million tons in 2009; Anhui Honglu steel structure (Group) Co., Ltd., the largest construction steel structure manufacturer, produced 615000 tons in 2009.In 2009, due to the reduction of steel construction projects, the output of China Metallurgical Technology and Industry Group Co., Ltd. (11 subsidiaries) with the largest comprehensive manufacturing capacity dropped to 1.14 million tons (1.64 million tons in 2007).Five listed steel structure companies, namely Zhenhua Heavy Industry Co., Ltd., Jinggong Steel Structure Co., Ltd., Southeast Grid Structure Co., Ltd., Hangxiao Steel Structure Co., Ltd., and China Shipbuilding Co., Ltd. (formerly Jiangnan Heavy Industry) produced 2.59 million tons in 2009. 
Up to October 2009, there are 145 steel structure manufacturing enterprises certified by the steel structure association, including 44 super grade enterprises, 86 first class enterprises and 15 second class enterprises.
3、 Gap and future trend of steel structure industry
At present, China's steel structure industry only accounts for about 4% of the total steel in China, and there is a big gap with the proportion of about 10% in developed countries.Domestic steel can basically meet the needs of steel structure processing, but there is still a gap in the specific specifications and performance compared with foreign countries, such as high strength, large specification and super thick H-beam, high strength and ultra thick plate, etc.At present, Q690 grade steel is widely used in buildings and bridges in Japan, and q960 mechanical steel has been used. 
The development of steel structure constantly promotes the development of high-performance steel. At present, the national standard "code for design of steel structures and steel structures" is being revised. It is planned to incorporate Q390, Q420 and Q460 into the code, so as to change the situation that Q235 and Q345 are the main structural steels for a long time. 
2009The annual output of steel structure in China is about 23 million tons, and the output value is more than 300 billion yuan. The total amount of steel structure will maintain an annual growth rate of 9% – 10%. By 2015, it will double to reach 50-65 million tons, accounting for 10% of the total output of crude steel in China. Steel structure housing construction accounts for about 15-20% of the total national housing construction.In a period to come, the variety, quality and specification of domestic steel products should not only meet the needs of domestic and international steel structure development, but also take the lead in the application and development of high-performance steel in relevant fields; the products, accessories and supporting technical products of steel structure should reach the international advanced level.Focus on the potential market and independent innovation technology development of steel structure housing, steel structure bridge and non-standard and complete set equipment manufacturing (including new energy wind power, nuclear power, smart grid, three in one, offshore engineering steel structure network, etc.) with large quantity, wide range and prominent output value proportion in the industry, so as to promote the overall improvement of steel structure housing construction quality and improve the service life of buildings.International life is more advanced, promote the improvement of relevant supporting products and components, and gradually make the steel structure industry become a strategic emerging industry in China, and initially have the goal of steel and steel structure power.
---
Next:
Hot sale China High Cost-Performance Large-Span Prefabricated Light Steel Structure Construction with Cladding System for Bus Station
---
Write your message here and send it to us